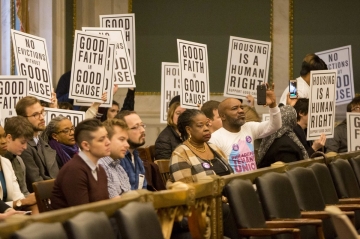 Good Cause Eviction Bill Passes Philadelphia City Council: Creates More Questions Than Answers
By: Paul Jay Cohen
On December 6, 2018, City Council passed a bill that will prohibit any landlord with a property in the City of Philadelphia from terminating a lease agreement at the end of its term unless the landlord has "good cause" not to renew the lease. This only applies to leases or lease renewals with a term of less than one year. The bill has NOT been signed by the Mayor as of this date, so it is not yet a law.
Unanswered Questions:
Does the bill apply to non-payment of one month's rent?
The...