About Marie Scarpulla
---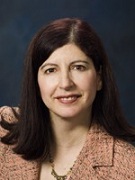 Marie Scarpulla
AB066351
Associate Broker, Team Damis
Berkshire Hathaway Fox and Roach Realtors
530 Walnut St., Suite 480, Philadelphia, PA 19106
Office: 215-627-6005
Mobile: 484-478-3481
Email: scarpulla.phillyrealtor@gmail.com
My Pledge to You
As your professional Realtor®, my mission is to dedicate myself to making the process of selling and buying property as easy and rewarding as possible.
I respect the needs of each and every client for whom I am commissioned to work and I place their best interests in the highest regard throughout the process of our transactions. I make every effort to remain honest and forthright at all times. In order to be a more effective Realtor® for my clients, I constantly strive for excellence.
The foundation of my experience is development and investments in urban settings. I am committed to using my years in real estate to assist in fulfilling your dreams. I am excited about the fact that Philly is reinventing itself and I look forward to assisting you with the perfect home or investment opportunity.
Education
Executive M.B.A. – 2008, University of St. Thomas, Houston, TX
B.A., Political Science – American University, Washington, DC
Professional Achievements
2018 Certified International Property Specialist (CIPS) from the National Association of Realtors (NAR), with featured article in the Mid Atlantic Real Estate Journal

2016 Chairman Platinum Circle Team Award from Berkshire Hathaway, Fox & Roach

2014 EPIC Award Winner for Caring -

Winners are selected on peer nominations and are rewarded for going above and beyond in their daily duties to reinforce the core values of the Ethical, Professional, Innovative and Caring vision of Berkshire Hathaway Fox & Roach and The Trident Group.
Professional Experience
Investment Real Estate Broker/Consultant, Berkshire Hathaway, Fox & Roach - 2007–Present
Help people achieve the dream of home ownership.

Work closely with investors, owners and end-users of real estate portfolios in the under $1 million asset market to maximize income potential of urban mixed-use buildings.

Perform analysis to optimize portfolio holdings, including analysis for the leasing of units, commercial and retail space, and for making value-add improvements.

Handle acquisition, disposition, and leasing of investments for clients.
Land Acquisition Specialist/Agent, Harris County Public Infrastructure Department, Houston, TX - 2002-2007
Performed acquisitions from $100,000 to $2 million for 60+ properties for public infrastructure projects, such as hospital expansions, water retention facilities, recycling centers, pedestrian and bicycle paths, parks, and road widening projects.

Directed real estate acquisitions of 150+ properties, which permitted distressed homeowners the ability to relocate outside of flood prone areas. This allowed County reuse for public infrastructure development.

Conducted negotiations with landowners, attorneys, engineers, appraisers, bankers and government officials.

Interpreted valuation principles, title reports and flood maps.
Senior Project Manager, Pierce and Scarpulla Land Development Group, LLC, Houston, TX – 1999-2002
Developed 10 projects from $100,000 to $2 million with minimum 15% ROI.

Arranged bank and equity financing.

Chose architect teams and organized architect/land planner design workshops.

Assembled/acquired portfolio holdings, coordinated planning, obtained zoning approvals, managed construction and renovations, leasing, and dispositions.

Coordinated meetings with the mayor, school board officials, fire department representatives, zoning board members, business leaders, and community organizations.

On one project consultant work resulted in redevelopment of vital property in rundown neighborhood, spurring further development.

Another project transformed vacant hospital property to mixed-use lofts. Consultant work included creating a proposal to acquire historic, closed hospital property (including former Civil War burial grounds) from the Harris County for redevelopment, thus converting unused, rundown property into active revenue and tax generating property.
Early Work Experience - In 1985, Marie joined the real estate industry with Prudential Preferred Properties in Philadelphia and in 1990 relocated to ReMax Southwest in SugarLand, TX.
Client Testimonials
"Best House Ever." -Dr. Keith Mathers and Dr. Beverly Jogan, Queen Village Buyers
"We had a delicate family estate situation. Marie sold my mother's house, while managing all the intricate details and nuances of our family relationships, and getting us top dollar." -Fran Lutrell
"Marie sold my Society Hill duplex, with a higher return on my investment than I had expected, within my timeframe, when I relocated out of Philadelphia. Her assistance with the financial analysis, property updates to prepare for sale, and proper pricing in the market was invaluable." -Christine Dreyfus
"Thanks, Marie for selling our Rittenhouse Square triplex in record time." -Elbert Herbas
"You help my business run better. Thank you for always finding me good tenants. Good job again." -Steve Piveteau