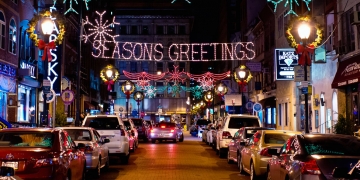 Top 10 Holiday Light Attractions in Philadelphia
There is no better time to explore everything Philadelphia has to offer than during the holidays when the city is covered in holiday lights and decorations. From the iconic light show at Macy's, to the secretly tucked away displays on Smedley Street, there is an event for everyone. Team Damis representatives have listed their favorite 10 holiday light events (plus a bonus event on the December 10th), to make your holiday in Philadelphia perfect!
1. Miracle on South 13th Street
...